Dr Paul Johnston – Unit Head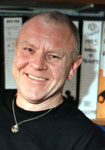 Paul set up the Greenpeace Research Laboratories at London's Queen Mary College in 1987. He has continued as the principal scientist since the group relocated to the University of Exeter in 1992.
He obtained a PhD on selenium toxicity in aquatic invertebrates, from the University of London, in 1984. Paul now has 30 years experience in providing scientific advice and expertise to Greenpeace International and national/regional offices around the world.
Dr David Santillo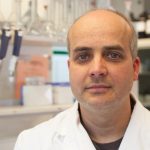 David obtained a degree in marine and freshwater biology in 1989, and a PhD in marine microbial ecology in 1993, both from the University of London, before continuing with postdoctoral research into nutrient pollution in the Adriatic Sea. A senior scientist, David joined the Greenpeace Research Laboratories in 1994, and now has more than 20 years experience in environmental forensics and development of policies for environmental protection.
Dr Iryna Labunska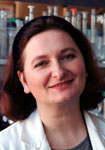 Iryna graduated from Kiev State University in 1980 with a Masters degree in chemistry. In 1991, following research into chemical reaction kinetics at the Ukrainian Academy of Science, Iryna began work with the Kiev Laboratory of Greenpeace. She managed the Kiev Lab from 1993 and then joined the group at Exeter, as a scientist, in 1995. Iryna obtained her PhD from the University of Birmingham in 2017, for work on human exposure to brominated flame retardants from foods contaminated by electronic waste recycling operations in China.  Aside from her expertise in organic analytical chemistry, Iryna also acts as a radiation safety advisor for Greenpeace.
Dr Kevin Brigden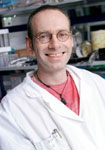 Kevin gained a degree in chemistry from the University of Sheffield, followed by a PhD in synthetic organic chemistry from the University of Sydney in 1996.
He worked as an analytical chemist and scientific advisor for a company supplying essential oils, and conducted research into the feasibility of non-wood-based paper production, before joining the Greenpeace Research Laboratories, as a scientist, in 2000. Kevin has extensive experience in the analysis and environmental fate of toxic heavy metals and has participated in international work to eliminate mercury emissions.
Dr Reyes Tirado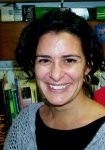 Reyes graduated from Seville University (Spain) in 1997, and did her Ph.D. research on plant ecology in the Estación Experimental de Zonas Áridas (CSIC) in Almería (Spain), getting her doctorate in 2003.
She continued her research as a Fulbright postdoc at Stanford and Berkeley Universities in California from 2003 to 2006, studying fire and plant-plant interactions in Californian chaparral while in the Ackerly lab. She joined the Greenpeace Research Laboratories in 2006, where she is providing support in various projects concerning terrestrial ecosystems and helping shape the Food For Life campaign on sustainable agriculture.
Mo Oram

Mo Oram has arguably the most important job of all in the Science Unit. She's the person who makes sure that things arrive on time, get delivered on time and that the bills get paid on time. She also makes valuable input to the practical work in the lab. In short, without her contribution the work of the Unit would quickly grind to a halt.  In what little spare time that she does have after work, Mo can often be found in local music venues – where her singing and song-writing talents complete her considerable array of skills.
Mengjiao Wang (Melissa) obtained a degree in Environmental Science from Nanjing University, and a PhD in Marine Environmental Science from Hong Kong University of Science and Technology. She worked in the Environmental Consulting industry before joining the Greenpeace Research Laboratories as a Senior Scientist in 2012.  Melissa's work includes organic analysis for environmental forensics research to support analytical projects around the world, as well as advising and representing Greenpeace on technical aspects of management of hazardous chemicals, marine litter and microplastics at the science-policy interface. She is also interested in further exploration of synergies and nexus among different environmental science and policy areas, e.g. climate change, biodiversity, agriculture, chemicals, waste and pollution.
Dr Jorge Casado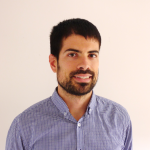 Jorge obtained his PhD in Chemistry from the University of Santiago de Compostela in 2015, for work developing new analytical methods for 'emerging contaminants' in food, environmental and human samples. He has in depth knowledge of a variety of gas and liquid chromatography and mass spectrometry systems and is skilled in optimization of sample preparation protocols. He joined the Greenpeace Science Unit in November 2016 and is responsible for running Greenpeace's Orbitrap Mass Spectrometer, giving capabilities for highly sensitive analysis for pesticides and other complex mixtures of pollutants.